Jeffrey Osborne, From The Soul
El nuevo álbum del legendario cantante y compositor Jeffrey Osborne se llama "From The Soul", y es una recopilación de canciones clásicas de la música Soul.
En mi opinión, es uno de los mejores álbumes de versiones de temas clásicos que se han hecho en los últimos años. La voz de Jeffrey Osborne sigue siendo tan genial como siempre y además, las colaboraciones de Boney James, Jeff Carruthers, Wendy Moten y Paul Brown que además produce el álbum, hacen que musicalmente el resultado sea excelente.
El álbum ha sido publicado por Koch Records.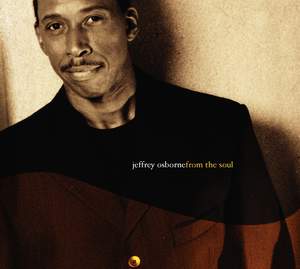 El listado de temas es el siguiente:
Close The Door.
Till You Come Back To Me.
Yes I'm Ready.
For What It's Worth
People Get Ready.
First Time Ever I Saw Your Face.
Knocks Me Off My Feet
Every Little Bit Hurts.
All At Once.
Hey Girl.
Mi puntuación: 7 sobre 10.