Phil Perry: "The Classic Love Songs"
Phil Perry ha puesto a la venta su nuevo álbum: "The Classic Love Songs". Repleto de versiones de temas clásicos de la música Soul, como hiciera hace poco Maysa con "Sweet Classic Soul" y el año pasado Jeffrey Osborne con "From The Soul". Más información.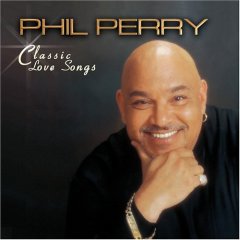 I Want You.
Just My Imagination.
La La Means I Love You.
People Make the World Go Round.
Hello.
Have You Seen Her.
I'll Be Around.
All This Love.
Hey There Lonely Girl.
You Make Me Feel Brand New.